RUSS KANE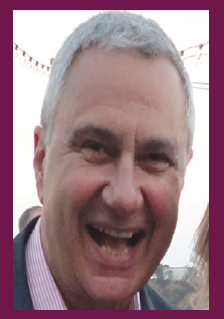 Russ Kane is a multi-awarding winning broadcaster. Recipient of a Gold Medal at the New York Film and Television Festival, a Royal Television Society and Sony Radio Award. Currently he is presenting on BBC Radio London & TalkRadio.

He combines his work in media (radio, magazine articles, showbiz interviews, social media, blogs) with heavyweight Corporate Communications as well as speech writing.

As Head Writer for Communications - Department of Health, Commercial Directorate he
reported directly to the Commercial Director General who, in turn, reported directly to
The Health Minister and the Prime Minister. His role was to look commercially at every
aspect of the communications between the CD, the Strategic Health Authorities
(SHA's), Primary Care Trusts (PCTs), GPs, Patients and the media. He wrote all major
speeches for the Director General and prepared presentations for one-to-one briefings
with the Minister of Health, The Prime Minister and House of Commons Select Committee.

Russ uses his extensive knowledge of finance writing for 'The Money Cloud'
(http://www.themoneycloud.com/). Creating the on-line presence for this finance-based company. Among his many and varied achievements he was for seven years the Senior Copywriter at IMP Ltd – the world's largest below-the-line advertising agency.
*COMMUNICATION SPECIALIST
*BROADCASTER
*VOICE OVER
*SPEECH WRITER
*AFTER DINNER SPEAKER
For All enquiries Email
info@thetalentagencyltd.co.uk

Tel: No.....00 44 (0)1483 281500